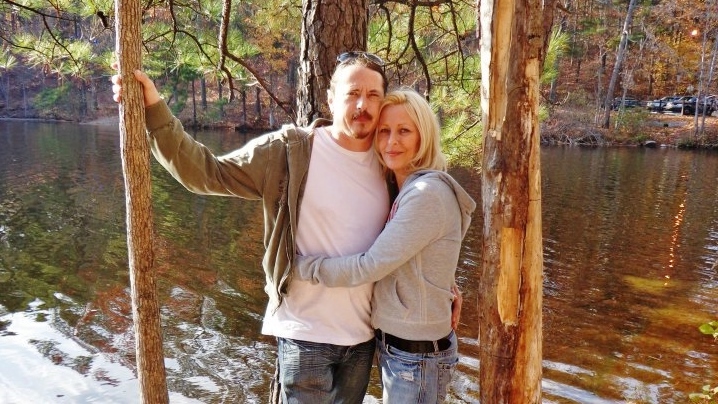 John and Nicole had been reunited after 20+ years of being apart.  They wanted to spend the rest of their life with one another and wanted to make sure they got the most years they could together.  We all have bad habits.. some are easier to break than others. John and Nicole (Nikki) began "vaping" to address the growing concern of their own personal health. John and Nikki both smoked and knew that it was taking a toll on their bodies and it was time to make a change. Another Huge advantage to them, besides the health issues was the cost. Like many people with children and a home, the money that they spent on their "habit" had become unsustainable. The damage to their bodies and home was unsustainable. They wanted something different. As excited as they were to have a new to way to enjoy nicotine, they were full of questions and found nothing more than a local place to pick up hardware and liquids. They had no real understanding or willingness to help them better navigate this new world they had entered.
With no choice but trial and error, oh and a fair bit of money in different hardware, they waded into it. No 0ne mentioned maintenance, or life span, or issues they we were likely to face with one type over another. No one seemed to stand behind it. Most warranties were over once they left the building. They believed in "Vaping" so much that they started Pythein Vapors.
John and Nikki put alot of thought into all aspects of Pythian Vapors. From the name of the Vaping Centre, to the flooring, an eclectic decor and a product line they offer. They want their customers to feel welcomed the minute they walk into the door, comfortable enough to ask questions, any questions… and informed when they leave…. and yes, from the very day they opened their doors, John and Nicole are proud to say that they are known in the youth community as the "vaping store that 'cards'".
Pythein Vapors is located in the Sunny Meadows Plaza, on the south side of Mexico Road, just east of Highway 79/Salt Lick Road. The address is 7823 Mexico Road, St. Peters, MO 63376. Give them a call at 636-279-2280. We have included a map just below the interview. You can find them on the web at PytheinVapors.com (click here to go to their website). or if you are signed into Facebook, you can find them at PytheinVapors(click here to go to their Facebook page.)
This Is My Biz shined the spotlight on Pythein Vapors when Shelley Barr had John Withington in the Q Studio. Below is the interview which was broadcast on KSLQ 104.5 Saturday, December 13th at 9:30 AM on the "This is My Biz" radio show.

Here is the Google Map location for Pythein Vapors.