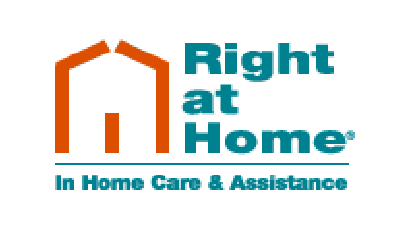 Is that time when you have to have "the talk" with your parents? You know the one… Mom, this house is just too big for you. Dad, I am so afraid of you falling or you say to your friends, Mom can't take care of Dad anymore, the medications they are on are confusing to me, it has to be overwhelming to them, but they insist on staying in that big house, they refuse to move. Peggy Langdon and Kirsten Pahde, Owners of Right At Home St. Charles, understands just what you are going through.
At Right At Home Senior In-Home Care – St. Charles, they understand your concerns when it comes to making decisions regarding your family. For many people, their in-home senior care is the best solution for maintaining a healthy lifestyle and loving relationships. Whether a family member needs a little extra help around the house, assistance recovering from a hospital stay or someone to check in on them throughout the week, Right at Home St. Charles can be the perfect solution. Peggy says "we customize our care services, so your loved one always gets the special care they need based on their individual needs. Discover how our many services can help improve your family's quality of life, and your peace of mind.
Click here to schedule a no pressure In-Home Consultation to see if Right At Home can help put you, your family and your loved one's mind at ease.
Right At Home St. Charles is located on the corner of Mexico Road and Rock Creek Elementary School Drive. The address is 1100 Rock Creek Elementary School Road, O'Fallon, Missouri 63368. Their office number (which is staffed 24/7/365 by a trained RAH Staff Member) is 636-379-9955. Feel free to give their office a call, click the link above to schedule an In-Home 'Peace of Mind' consultation or visit their website at RAHSTCHARLES.COM (click here to go to their website).
We have included a map just below the interview and a quick video to meet Peggy Langdon, Co-Owner of Right At Home St. Charles.
This Is My Biz shined the spotlight on Right At Home St. Charles when Shelley Barr had Peggy Langdon, Co-Owner, in the Q Studio. Below is the interview which was broadcast on KSLQ 104.5 Saturday, November 1st at 9:30 AM on the "This Is My Biz" radio show.

Here is the Google Map location for Right At Home St. Charles.