The news is filled with stories about big companies.   States, counties, and cities seem to be always courting businesses to move into  or expand their businesses.   However, the majority of the jobs are created by small to medium size companies.  You never hear much about those companies.   That's why we've started This is My Biz"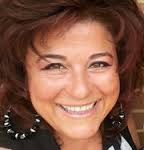 It's a weekly show that's all about Small Biz and it's impact on the local area.  Every week Shelley Barr will talk with business owners and managers to find out what they do and to help promote their business.
"This Is My Biz" will air on KSLQ 104.5  on Saturday mornings at 9:30 AM.  The shows will also be archived so you can listen to them on your schedule.
Check back later for the announcement of when the show will start.  Once the show starts you can listen to any past show by going to ThisIsMyBiz.com.  Enjoy!
Click here for full details or to buy your segment on "This Is My Biz".  
[smartslider2 slider="10″]