The Salvation Army has been making a difference in people's lives in the St. Louis region for 133 years. It serves the community 24 hours a day, 7 days a week, 365 days a year through emergency disaster services and dozens of different programs that are designed to help people attain or regain self-sufficiency.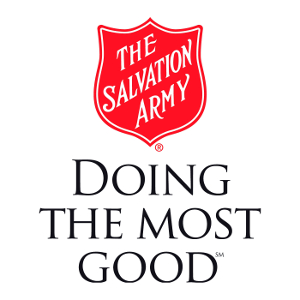 Through the multiple missions and code they live by, The Salvation Army has touched the life of someone you know or love. They are right there by your side when there is a disaster, there to pick you up when you fall and supporting our most brave. Everyone hears the bells jingling at Christmas, but there is just as much need for food, sustenance, housing and hope during the summer months.
Did you know that there are homeless in the St. Charles area and the Westplex? We don't like to think about it, but it is a fact. There is a new kind of poverty… The world changed in 2008, people lost their jobs, families lost their homes, many lost their hope. These 'people' are not strangers, they are people you know. Everywhere you turned, there was another foreclosure… did you ever wonder where those families went when they were forced to leave their homes? There is a good chance that they reached out to and were touched by the many services and programs that the Salvation Army offers… including Emergency Shelter, Emergency Financial Assistance, Food and Nutrition, Christian Education, Worship and so much more.  For the locations and the services that the Salvation Army provides to the Westplex, please CLICK HERE…
How can you HELP?  The O'Fallon and St. Charles Corps – Midland Division are asking for donations of dry goods for their food pantry… cereal and peanut butter would be appreciated.  Volunteers are always welcomed and needed, and of course, monetary donations will cheerfully and graciously be accepted.  Did you know, that all donations collected in the O'Fallon, St. Charles and Westplex area stays in the Westplex… always…no matter what time of year.
There are two Salvation Army Corps in St. Charles County.  The O'Fallon Corps is located at #1 William Booth Drive, O'Fallon 63366, their contact number is:  636-240-4969.   The St. Charles Corps is located at  2140 North Fourth Street, St. Charles 63301, their contact number is:  636-946-7966.  We have included a map for both locations just below the interview.  Both the O'Fallon and St. Charles Corps are a part of the Salvation Army-Midland Division… you can find them on the web at STLSalvationArmy.Org (click here to go to their website). or you can find the Salvation Army O'Fallon Corps on Facebook at SalvationArmyofOFallonMO(click here to go to their Facebook page.)
Below is the Interview with Shelley Barr and Major Paul Ferguson, Salvation Army Officer of the O'Fallon Corps.  The interview will be broadcast on KSLQ 104.5 Saturday, June 14th at 9:30 AM on the "This is My Biz" radio show.

Here is the Google Map location for the Salvation Army – O'Fallon Corps.

Here is the Google Map location for the Salvation Army – St. Charles Corps.