When you were a child, did you ever want to be a fighter pilot… to know what it would be like to be in the cockpit of an F4 Phantom?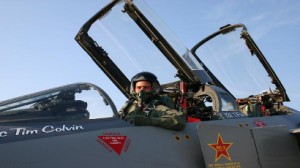 Picture this… It is your sons (or daughter's) birthday. You want to be the best parent ever and give them an experience they will never forget…  They will get to suit up and climb into a real F4 Fighter Jet Cockpit.. see the controls, sit in the 'bubble', become 'Maverick'… Not only will they enjoy the ultimate experience, they will have pictures to last them a lifetime. Little Pilots, F4 Phantom Cockpit Photo Booth.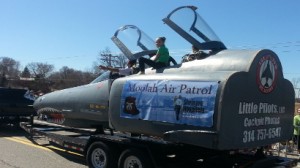 You are a business owner or do you have an event that you want to draw a crowd to? Then Little Pilots F4 Phantom Cockpit Photo Booth will draw the attention you need. You've seen the Little Pilots Fighter Jet around town…  then you know it always draws a crowd!
Chief Pilot, Joe Steimann, Owner and Creator of the Little Pilots F4 Phantom Cockpit Photo Booth, brings the Ultimate Experience to you. Little pilots offers many different services to include Birthday Parties, Grand Openings Events, Parades and any other special events. Call Joe at (314) 757-6547 or don't hesitate to connect with him and the Little Pilots crew, on the web at littlepilots.com (click here to go to the F4 website).
Below is the interview when 'This Is My Biz' shined the spotlight on Little Pilots and Joe Steimann. Hear directly from F4 Joe on the history of how this ulitmate experience came to be and how you can be a part of it. Little Pilots are booking now for 2014…. The interview will be broadcast on KSLQ 104.5 Saturday, April 5th at 9:30 AM on the "This is My Biz" radio show.