One of the things we all hate to do is go to the Dentist.  At Midwest Dental, their goal is simple, to take care of you from start to finish in the most comfortable and pain free way possible. Dr.  Nathan Hartman, DDS and his team at Midwest Dental are committed to making your experience the best you have ever had. They continually strive to be the premier dental provider in West County. At Midwest Dental, they set no limitations on their services by utilizing the principles the Complete Dentistry Philosophy, to achieve excellence in all aspects of Dentistry.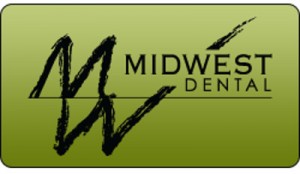 Midwest Dental is located in Chesterfield, Missouri at 1548 Woodlake Drive. We've included a map just below the interview. With state-of-the-art technology and an enthusiastic team,  Midwest Dental is designed to cater to you, the patient and they can't wait to meet you. To schedule your FREE consultation, You can reach Dr. Hartman and his team at Midwest Dental at 314-576-3737 or on the web at familydentistchesterfield.com (click here to go to their website).
Below is our interview with Dr. Nathan Hartman, DDS. The interview will be broadcast on KSLQ 104.5 Saturday, April 5th at 9:30 AM on the "This is My Biz" radio show.
[smartslider2 slider="20″]