Are you looking for a 'Better way to Bank'? Take a look at 1st Financial Federal Credit Union.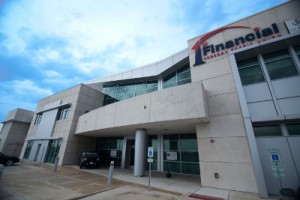 Their core purpose is helping people achieve their financial dreams. Regardless of age, geography or education, there are striking similarities in the dreams people have for their future. Sometimes they simply lack the knowledge of how to get there.
Everyone has questions, so you are not alone. That's where 1st Financial Federal Credit Union comes in… to empower people when they need it the most. They offer a full range of financial services including On-Line Services, Personal and Business Banking, Investment Services and more. They are NCUA Insured and Federally Chartered.
1st Financial Federal Credit Union has multiple locations throughout the metro area, proudly serving the City of St. Louis, St. Louis County and St. Charles County, Missouri. 1st Financial Federal Credit Union has two locations in the St. Charles area, with the newest one being at 1232 Wentzville Parkway, Wentzville, Missouri 63385. We have included a map just below the interview that Shelley Barr had with Nancy Tate and Renee Markert. You can contact any of the branches via the main number at 636-916-8300. Or find out more about why 1st Financial Federal Credit Union is 'The Better Way to Bank'. (click here to go to their website).
Below is our interview with Nancy and Renee. The interview will be broadcast on KSLQ 104.5 Saturday, March 22nd at 9:30 AM on the "This is My Biz" radio show.