Spring is here… finally! Have you reached the goal you set in the beginning of the year to start taking better care of yourself?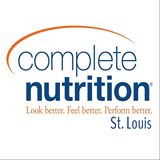 Do you want to make a change in your health and don't know where to begin? Do you want to feel better, look better, perform better? Complete Nutrition is the place that you can begin. The first step is walking through the front doors.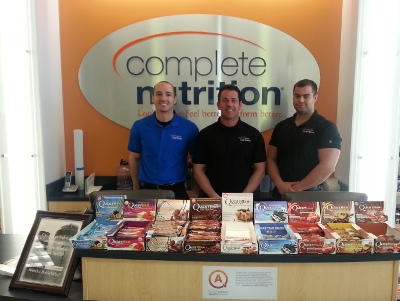 Ricky Hall and his team are there to to support you in anyway they can. No matter where you are in your health journey, whether you have just decided to take that first step or you have been 'sporting' a healthy lifestyle for years… Complete Nutrition has everything to keep you on track and Saturday, April 26th , the day the segment featuring Ricky Hall with Complete Nutrition airs on This Is My Biz… is the CUSTOMER APPRECIATION SUPERSALE.  Come by the Complete Nutrition store this Saturday and with a qualified purchase, you will be entered into a drawing to win a COACH purse!
Come in, talk with the Complete Nutrition Team. You and your success is their priority. In life, there is no finish line, let them 'Coach' you to better health.
There are two Complete Nutrition locations on both sides of the River. In St. Charles, the Complete Nutrition is on the corner of Highway K and Laura Hill Road at 106 Laura K Drive, O'Fallon, Missouri 63368… In St. Louis, Complete Nutrition is located on the 2nd level inside West County Mall, right outside of Macy's. We've included a map to the O'Fallon location just below the interview. If that first step is too big, take a baby step, and call Complete Nutrition on Highway K at (636) 978-8020, check them out on the web at completenutrition.com (click here to go to their website). or find them on Facebook at completenutritionSTL (click here to go to their Facebook page).
Below is our interview with Ricky Hall. The interview will be broadcast on KSLQ 104.5 Saturday, April 26th at 9:30 AM on the "This is My Biz" radio show. Don't forget about the CUSTOMER APPRECIATION SUPERSALE on Saturday!