Have you heard of the place where "Chiropractic and Physical Therapy Meet? If not, then you have a chance to meet Dr. Jennifer Heller, DC, PTA of the Heller Chiropractic and Wellness Centre.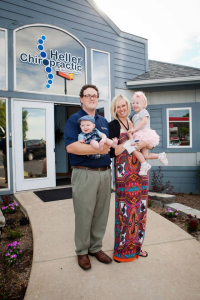 Dr. Jennifer Heller, or, "Dr. Jen" as her patients call her, combines her background in physical therapy and her chiropractic training to relieve her patients' pain. Most practices focus on either chiropractic work or physical therapy, but in her office, they focus on both and have found that the best results are achieved by combining the two treatments. Dr. Heller not only addresses the need of pain relief, she prides herself in the art of corrective care to encompass the complete health and wellness of the patient as a whole.
The Heller Chiropractic and Wellness Center, a premier, state of the art facility located in Lake St. Louis, is really a family practice. One half of the 4,200 square facility is devoted to families with children, including a family therapy area where parents can watch their children receive treatment on fun, animal-themed tables… and yes, Dr. Heller recommends that kids should get wellness care as well. The other half of the office is a quiet space for those in severe pain. Those patients benefit from a diverse treatment plan, including therapeutic exercise, traction, ultrasound, muscle balancing, rehabbing, stretching and of course chiropractic adjustment, and then there are those fabulous relaxing rolling tables.
Dr. Jennifer Heller has treated patients from less than a day old to 100 years young and every age in between… From Athletes, to Pregnant Moms, to entire families and has been published in St. Louis Magazine, Best Doctors 2012.
Dr. Heller's office is conveniently located on the edge of Lake right off of I-70, behind Hardee's under the ClockTower at 50 Centre on the Lake, Lake St. Louis, 63367. A Google map is included right below Dr. Heller's interview. You can always give Dr. Heller's office a call at 636-625-4448. Find her on Facebook at HellerChiropractic (click here to go to her Facebook page). or check out her website at HellerChiropracticSTL.com (click here to go to her website).
Below is the interview when 'This Is My Biz' shined the spotlight on Dr. Jennifer Heller, DC, PTA with Heller Chiropractic and Wellness Centre. Hear directly from 'Dr. Jen' as she shares with Shelley Barr the main focus of her practice,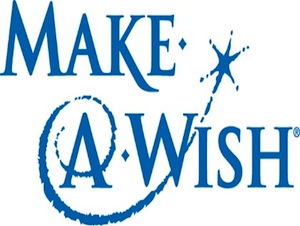 'where Chiropractic and Physical Therapy meet'.
Dr. Heller also supports the Make-A-Wish Foundation and will be sponsoring several special 'kiddo's' throughout the 2014 year.  At the time of the broadcast, Dr. Heller is celebrating the life of 'Dezi', who just returned from her Make-A-Wish Trip. Dr. Heller is having an Open House on Tuesday, May 6th. The interview will be broadcast on KSLQ 104.5 Saturday, May 10th at 9:30 AM on the "This is My Biz" radio show.


View Larger Map